Sharing Know-How in Paradiplomacy: The Visegrad Dimension
What is our goal
Self-governing regions do not fully benefit from all opportunities for their regional, cross-border, and/or European cooperation. The issue is discussed on the working level, yet it is not vastly covered in academic and/or institutional research in general, let alone in the Visegrad region. Therefore, the goal of our project is to analyze the reasons behind and provide the selected regions with a quality analysis to increase both quantity and quality of their paradiplomatic activities. Good paradiplomacy of the regions can increase attractiveness of the region from many perspectives – from tourism to industrial investments – and could also increase the quality of citizen's life via cross-border cooperation and more effective bilateral, multilateral and European funding use. Slovak regions might benefit mostly by learning from the regions in Czech Republic and Poland, which are more active and successful in paradiplomacy in general. For Czech and Polish regions, the sharing of know-how might help them improve their activities further after pinpointing their strengths and weaknesses
We aim to
The project focuses on the paradiplomatic activities of the self-governing regions of three Visegrad countries (Slovakia, Czechia, Poland) on all three – bilateral, multilateral, and European – levels. Hungary has different system of self-governance, which is much more centralized, and therefore cannot be compared on the same level as the rest Visegrad countries' regions. The outcomes of the project – analyses with recommendations on how to improve the paradiplomatic regional activities – could still be applicable for Hungary and the applicant wishes to include Hungary in later stages of the broader research agenda.
The project will deliver country studies of frameworks in which paradiplomatic activities take place. The three subsequent comparative analyses of the paradiplomatic activities of the regions in Slovakia, Czechia and Poland will highlight the strengths and weaknesses of the regions in the Visegrad region.
We strongly believe that this project will be a starting point for more activities of similar nature that will help the self-governing regions of the Visegrad countries to develop their paradiplomacy as well as their abilities to obtain and effectively use the EU funds for the development of their regions and well/being of their citizens.
We will deliver
3 country studies
Analyses of the regions' frameworks the regions have in the area of paradiplomacy. These frameworks share common international and European grounds yet differ based on national legislatures and competences of the self-governing regions. The country study will contain the case studies of selected regions operating in the national frameworks:
3 bilateral roundtables
Bilateral roundtable with representatives of the selected neighboring regions and the experts of the respective partner organizations working in the area of paradiplomacy. The roundtables are used to increase the cross-border cooperation of the selected regions, to present the partial outcomes of the analysis, and to gain additional data for the final analysis.
The roundtables will be organized in the following structure:
3 comparative analyses
Comparative analyses will focus on the application of paradiplomatic activities in selected self-governing regions. Outputs will be structured as the SWOT analysis of paradiplomatic activities of regions and will provide the specific recommendations for said regions.
Each analysis will be focused on two neighboring regions, i.e.
COMPARISON OF NATIONAL FRAMEWORKS FOR PARADIPLOMACY IN CZECH, POLISH AND SLOVAK REGIONS (serve as a basis for the all three analysis)
Recommendations paper
Based on the individual country studies and comparative analyses, a summary SWOT analysis will be prepared with general recommendations for Visegrad regions as well as specific recommendations for the selected regions.
MAIN FINDINGS AND POLICY RECOMMENDATIONS
Presentation of Recommendations paper in Bratislava
The presentation of the final outcome of the project in Bratislava with high-level attendance, mainly from the regional cooperation authorities and institutions in the three selected countries (SVK, CZ, PL) will be organized in Bratislava
Paradiplomacy of Czech, Polish and Slovak regions in a comparative perspective: main findings
Video from the event (facebook)
---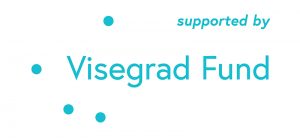 Project partners:


Výskumné programy
© 2014 |
sfpa@sfpa.sk
Slovenská spoločnosť pre záhraničnú politiku
Táto stránka nepoužíva cookies alebo iné monitorovacie prostriedky